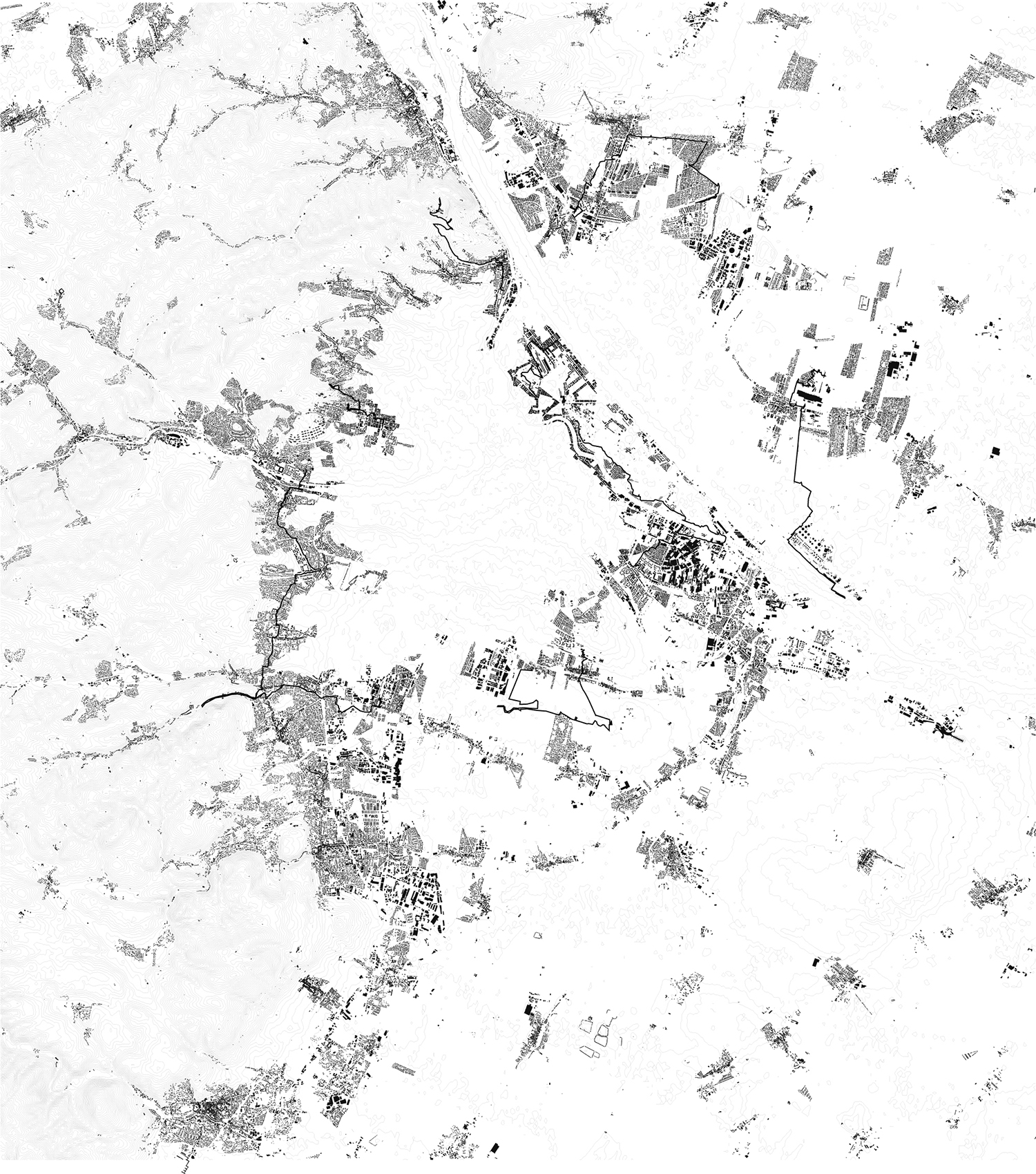 (A)Void takes place in the urban landscape of Vienna, Austria. The act of walking becomes a methodology to experience and understand the city, its dynamics and its surface. As the complex urban fabric develops, residual spaces are created without clear function or use. As an attentive and undisciplined wanderer, these kinds of places are extremely important; they become ambiguous terrains that stimulate and promote creative speculation and free thinking.

The city limits become the focus of this investigation. To inhabit this suburban landscape, without name or owner, allows us to question the way in which different typologies and constructed structures can coexist with natural environments (even if transformed). The territory, continuous surface, is fragmented, borders are created; the signs define what the city is and what it is not.

My paths are an exercise in (re)collecting elements of the experience of place, of permanence in the landscape. A visual atlas of my perception of this territory, a cumulative process built as I walk, unknown places become maps to get lost. It is a way to find my own geopoetics, creating my own map, my orientation marks. A structural thinking based on rhizomatic connections between urban space, gallery space and space contained in a single page.
(A)VOID

Sculpture: Etched aluminum Plates, found object, cement blocks and webbing strap; 50x95x185 cm Map: laser print and mixed technique on paper; 120x120cm

Intaglio Prints and etched copper plate

Rundgang 2019

Semperdepot, Akademie der Bildenden Kunste Wien

VIENNA 2019